Konstruktorska Business Center – Emerson on board!
Emerson Process Management has joined the reputable tenants of the office complex Konstruktorska Business Center in Warsaw. A world leader in engineering and technology has leased 4,050 sqm. of space on the 5th floor of this modern building owned by Golden Star Group.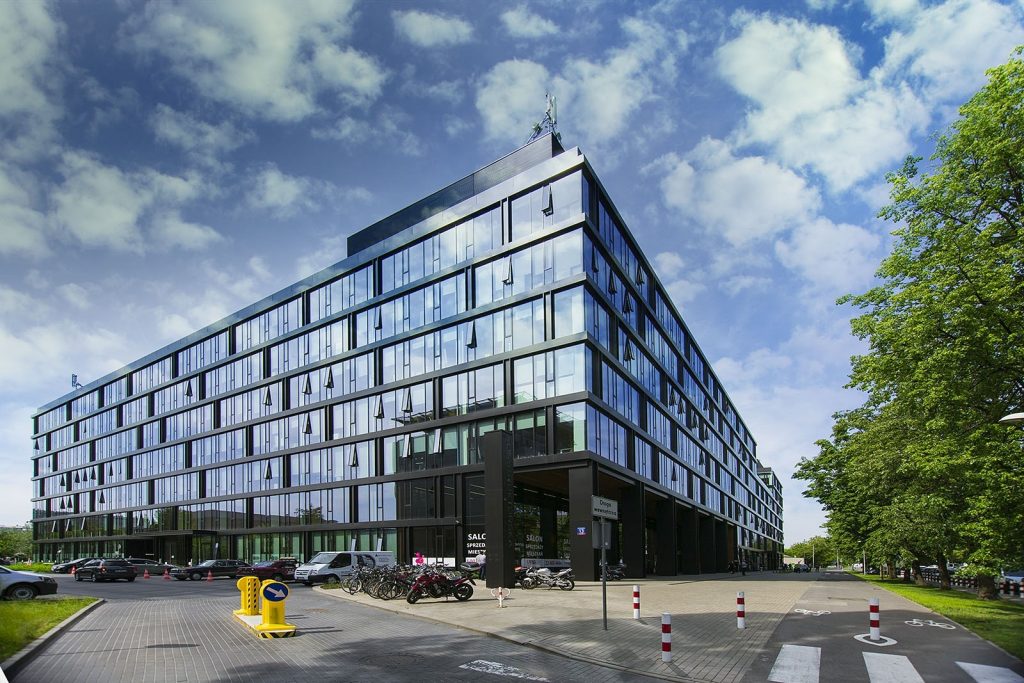 Emerson is a global provider of innovative industrial automation solutions and commercial & residential building systems. Emerson's Automation Solutions business helps customers maximize industrial production, protect the environment and personnel while optimizing energy consumption and reducing operating costs. Emerson's Commercial & Residential Solutions business helps ensure human comfort and health, protect food quality and safety and create sustainable infrastructure. Emerson companies in Poland employ over 800 people.
"We are extremely pleased that this prestigious company has joined the tenants of Konstruktorska Business Center. Importantly, Emerson is not only a global brand recognized by customers and business partners, but also an innovative company whose solutions have a real impact on improving lives around the world. By signing this agreement we have once again confirmed that Konstruktorska Business Center is an excellent place for the development of modern business for companies that value the highest quality office space and perfect location. Signing the lease with Emerson at the time of the pandemic is a strong prof for the quality of our asset accompanied with acknowledgment of the market and international conglomerates to our Konstruktorska Business Centre" said Antonio Pomes, Head of Asset Management at Golden Star Estate.
Emerson offices at Konstruktorska Business Center will be arranged on 4,050 sqm. of modern space, located on the 5th floor of the building, and the first employees will start working there on 1 July 2021. The agreement was signed for 10 years; Colliers International advised the tenant in the negotiation process.
"We are very pleased to have entered into this agreement. Our core values that guide us in our daily operations include Support Our People, Safety & Quality, and Customer Focus. For a long time, we have been looking for an office that would meet our requirements and help us practically realize these values. I expect that in Konstruktorska Business Center we will achieve it" said Tomasz Kosik, General Manager, Emerson Process Management in Poland.
"Strong, thriving brands that plan to grow their businesses have to make decisions based on a long-term strategy that works both during periods of market stability and temporary turbulence. Emerson thoroughly explored all the options available and we supported the company in making the best possible decision. We are confident that Konstruktorska Business Center  will provide the tenant with excellent conditions for further development" emphasized Bianka Kuchcińska and Paweł Skałba, responsible for the transaction on behalf of Colliers.
---
« Back to the news list