Konstruktorska Business Center with new tenants!
New tenants have joined the our office complex. CONTRACT Meble biurowe, a leading Polish supplier of comprehensive solutions for offices, has leased 350 sqm. of modern space. On the ground floor of the building, the Futuro canteen has also started its activity, occupying 561 sqm.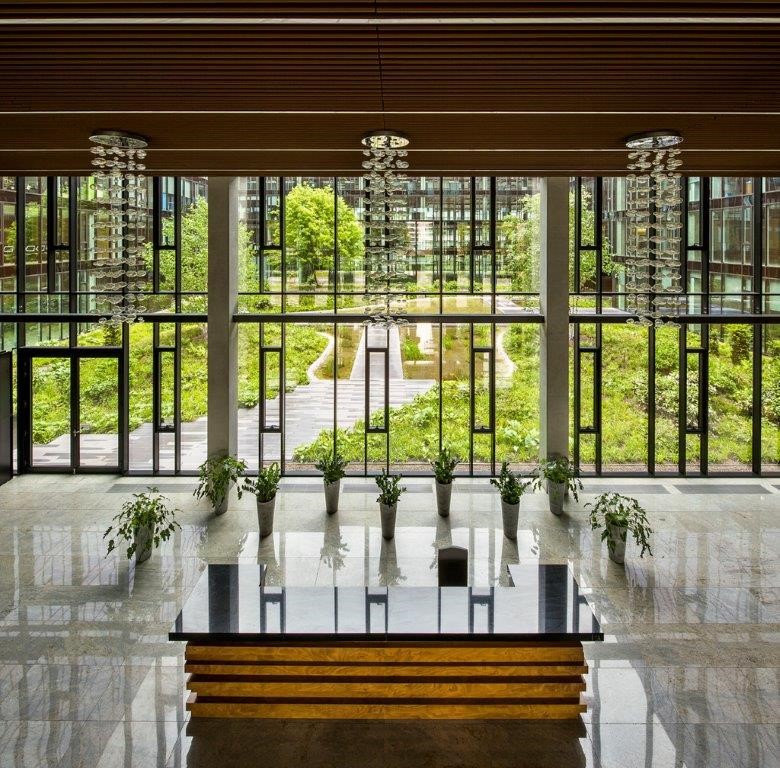 CONTRACT Meble biurowe specialises in organising office space, helping to build the environment and the image of offices in accordance with the principles of ergonomics, as well as in good work organisation using the best design and with respect for sustainable development. The company has been present on the Polish and international markets for 17 years, offering comprehensive solutions including the design, equipment and arrangement of office space. Its portfolio includes approximately 5 thousand designed and equipped offices in Poland and worldwide, constantly cooperating with over 50 leading Polish office furniture manufacturers.
 "We are very pleased that more companies have decided to liaise with Konstruktorska Business Center and Warsaw's Mokotów in the long run. In our everyday work, we do our best to provide each tenant with the best possible conditions to develop their business. We are glad that our actions are appreciated also by companies which themselves successfully operate in the office market and are familiar with the latest trends. The lease agreement concluded with CONTRACT Meble biurowe provides the best proof of the quality and numerous assets of Konstruktorska Business Center." said Katarzyna Pankiewicz, Senior Leasing Manager at Golden Star Group.
The office of CONTRACT Meble biurowe in Konstruktorska Business Center will be arranged on 350 sqm. of modern space located on the ground floor of the building, and the company will start its activity there on 1 September 2021. The term of the lease is five years. The tenant was represented by Knight Frank during the negotiations, and Golden Star Group was advised by NAI Fellow Estate.
"We decided to open our new showroom in the Konstruktorska Business Center office building, since we were looking for a unique, beautiful place full of good energy. A comfortable place for our employees and clients alike. For 17 years we have been adapting to the changing conditions and trends in the area of office design and creation, and it has always been of key importance for us to listen to the needs of our clients and respond to their expectations. In the situation of subsequent major changes on the office space market, we would like to be close to people, we want to meet with them, talk to them, show them how to organize work in the office in a safe and effective manner. The new CONTRACT showroom will be a hybrid, i.e. a combination of a traditional office with zones for meeting and working with clients, a place to experience, test and exchange ideas between office users, architects and manufacturers of solutions designed for office spaces. As experts in office solutions, we create both office spaces and home office workstations. Our showroom will also be an important complement to our e-commerce business, i.e. the ERGOBIURO.pl store. That is why we were looking for a place that was friendly and client-oriented, and the location in the Konstruktorska Business Center building seemed just perfect." commented Joanna Jezior-Sojka, President of the Management Board at CONTRACT Meble biurowe.
A canteen operated by Futuro has also made its debut in the Konstruktorska Business Center office building. The restaurant space will include a 561 sqm. unit and an outdoor garden, arranged in the inner courtyard. The varied and daily changing menu is available to both the employees of the tenants of Konstruktorska Business Center and all visitors to the complex.
---
« Back to the news list